Mandate
The Théâtre à Bout Portant promotes devised physical and visual theatre. It has the mandate of development, production and distribution of a theatre with a main focus on the corporal aspect of interpretation. It emphasizes experimentation in the movement and physical play in the pursuit of a singular artistic approach to both critical and aesthetic. Since its creation, aesthetic worlds are ingenious and dynamic frame sensitive proposals are developed.
Historical
Founded in 2008 by Vicky Côté, Le Théâtre à Bout Portant was born from a desire to give the body and gesture marked a place in theatrical creation. 
Les Immondes(2008), the first production was presented at several locations in Quebec through events and festivals and earned special mention of the jury at the Bourse Objectif Scène 2008 (network broadcasters). The company signed with RAGE (2009) it's second creation, the festival also featured on the Vue sur la relève Festival and earned during this event the price of the "Best Play" given by the Cirque du Soleil. The play was also programmed at the International festival of puppetry of Saguenay, the Francofête in Acadia, Moncton, Asphodèles Theatre and Theatre Marronniers in Lyon (France), Les Écuries in Montreal, Scènes ouvertes à l'Insolite in Paris and Mima in Mirepoix, France. Also the recipient of two awards from the network card Prem1ères, "Cochon plastique" rewarding scenery, costumes and props and the "Neo-Cochon", commending the innovation in creation. Le Déclin des soleils de glace (2010), third creation , is noted by critics and the public since its inception. The play was broadcast in the Saguenay Lac-Saint-Jean and was awarded the International RIDEAU LOJIQ Award at the Bourse RIDEAU in 2012. In 2011 the first co-production of Théatre à Bout Portant, La Fuite des choses (2011), was produced in collaboration with Le Théâtre CRI. This project marks a desire to build relationships and secure different artistic visions of theater.
Strick Minimum (2012), fifth generation, was premiered at in Saguenay in the International puppet festival and continues his way in Europe and South America and Asia (Mima Festival, France, Teatro de Garaje, Mapa Teatro, Teatro Libélula Dorada, Colombia, Nanchong international puppetry festival and many others venues and festivals). Armored (2015), a site specific  show, transforms the environment into a battlefield that shakes. Still on the road and on the way to shake, because war is not over. Jail's Poetry, the next show, had its world premiere in 2017, mixing poetry, physical theatre and manipulation. Incubator and Emergency exit followed, both about medical world but with so different approach. For whole life let an aged lady take the stage and talk about lonelyness as Migration show the meeting point between sport and immigration.
Beyond its products, the company holds fundraising events unifying combining theater and pleasure (theater and music, directed improvisation), creating events challenging regional talent and more to benefit the public. 
Productions :
2022 Migration
2020 For whole life
2018 Emergency Exit
2017 Jail's poetry
2017 Incubator
2015 Blindé (Armored)
2012 Strict Minimum (Bare Minimum)
2011 La Fuite des choses (The flight of things)
2010 Le Déclin des Soleils de Glace (The decadence of the iced suns)
2009 RAGE
2008 Les Immondes (The Foulers)
Art direction
The work of physical play is set in foreground under different creations. Gesture as the main vector serves as both a driving force in the development of action and source images as poetic than realistic.
The company looks at the social and individual behavior and questioned. In a world leveraging the various components of the show (costumes, accessories …), they are considered in terms of stakeholder action (constraints, personification, sound presence, extrapolation, handling …).
The work brought to each production is linked with a theme, the company emphasizes themes that challenge behaviors and question our actions. Having dealt with the filthy solidarity, violence with RAGE, our daily report with Le Déclin des soleils de glace, with La Fuite des choses and most things with Strict Minimum, particular attention is also paid to the environment aesthetic to directly support about. Productions have also been hailed by critics and peers. The organization wishes to convey a sensible approach and a constant desire for renewal, which makes it a promising young company whose rigor and ingenuity of the work becomes a signature.
The company was funded and is still run by Vicky Côté. Hyperactive theatre-maker and multidisciplinary artist, her work, predominantly in theatre, spread to other disciplines. Graduated in interdisciplinary arts from the University of Chicoutimi (major in theatre), she perfected in the performing arts with training from different physical theatre companies recognized in Canada and Europe. Author, director, designer, actress and puppeteer, she signed many productions in which she works under different functions. She founded the Théâtre à Bout Portant in 2008. The work's rigor and ingenuity become a hallmark often highlighted and rewarded by its peers and the critics. Vicky has been awarded several prizes, including the John-Hirsch granted by the Canada Council for the Arts, in recognition of excellence achieved in her work as director.
Board of directors
Louise Boudreault, President
Patrick Simard, Vice-President
Vicky Côté, Treasurer
Sophie Gagnon-Bergeron, Secretary
Bernard Duchaine, Administrator
Simon-Olivier Côté, Administrator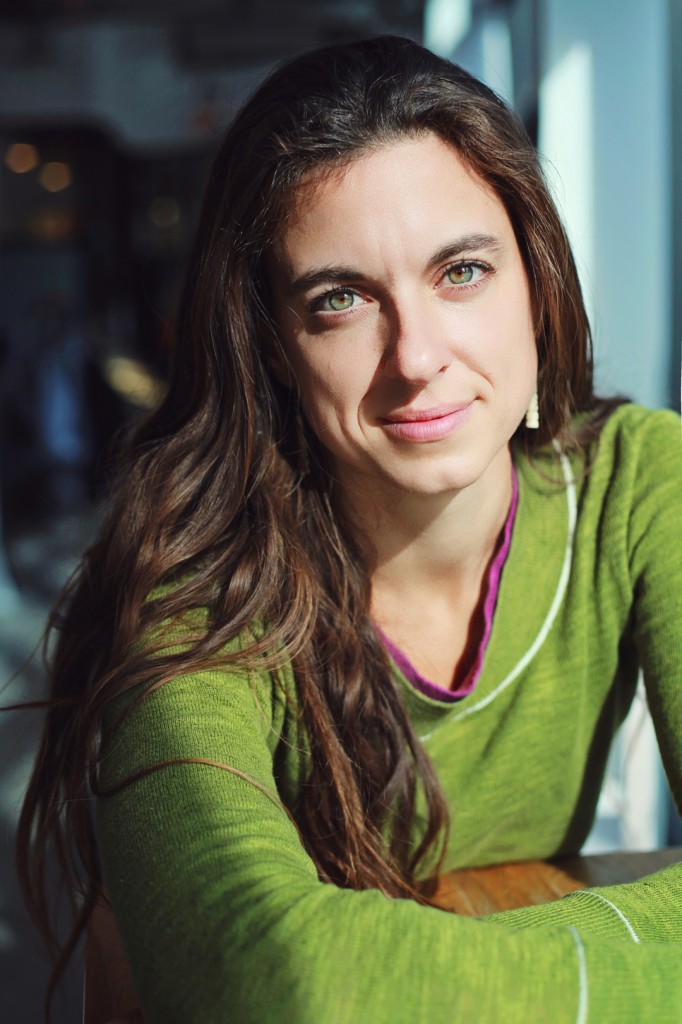 Vicky Côté
Executive and Artistic Director
Photo credit: Patrick Simard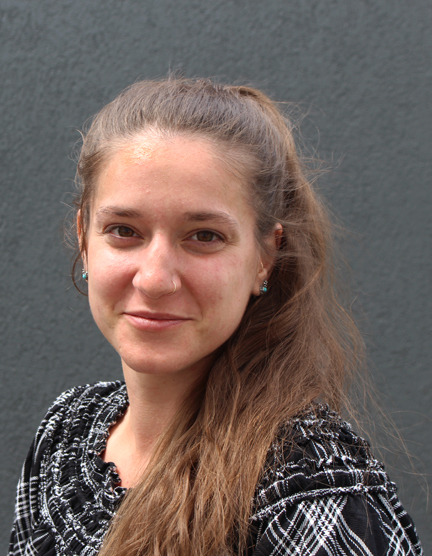 Christine Rivest-Hénault
Executive assistant